THANK YOU!! I've been out for a couple of weeks and I feel myself going downhill fast- the ProT GOLD was healing me. I am definitely a huge advocate of OP2 labs ❤️ I have huge ulcers on my ankle bones that have been open for almost 5 yrs (besides a plethora of other autoimmune issues) I was going to wound care 3x a week having both legs wrapped for over 3 yrs and was bedridden unable to walk for a year of that until I found ProT GOLD. I fired the Wound Center because, despite their recommendation to take other products, I was getting worse. I took ProT GOLD as my life depended on it (because it did). I tripled my dosage for the 1st month because this was my last hope besides stem cell surgery which I could not afford. Your product is my lifeline with a few other things like massive doses of Vitamin C and a good diet. (After all, who has $ for food)😂
To make a long tragic story short, your product has healed one of my ankles which was to the bone and my other ankle is well on its way. I'm up I'm able to walk with no cane or walker. I love and appreciate you guys more than I could ever fully express. You have my loyalty for life - because you gave me my life back. This is an absolute MUST for anyone with any chronic issues especially ulcers; pressure wounds that won't HEAL, chronic pain, and wasting. I had all of this and I still do but it's better EVERY DAY and I can manage it now.
Had I continued following the Doctor's directions and left my care at the Wound Center at the hospital there is no doubt I would either be 100% disabled and in an institution bedridden and close to death if I was even still alive. It frustrates me that the place you are supposed to go to for healing doesn't use a product like yours that truly works. I believe it's their job to keep you coming back even if it costs your life. Insurance won't touch anything that truly works and heals you. I am left feeling like it's in their best interest to keep you sick. I had a prescription for every problem and for every prescription, there were more problems. It was an endless cycle that was literally killing me.! Sorry for the grossness but here are the results of ProT GOLD within a couple of months. It seems ridiculous to me that I had a whole team of professionals working on me for over 3 years and 3x a week did not provide a viable treatment protocol.
HAPPY NEW YEAR EVERYONE AT OP2 🎉🍾🔥👍🙏AND GOD BLESS YOU
Aimee Cameron
Image 1 - Left Ankle
Ulcer prior to wound debridement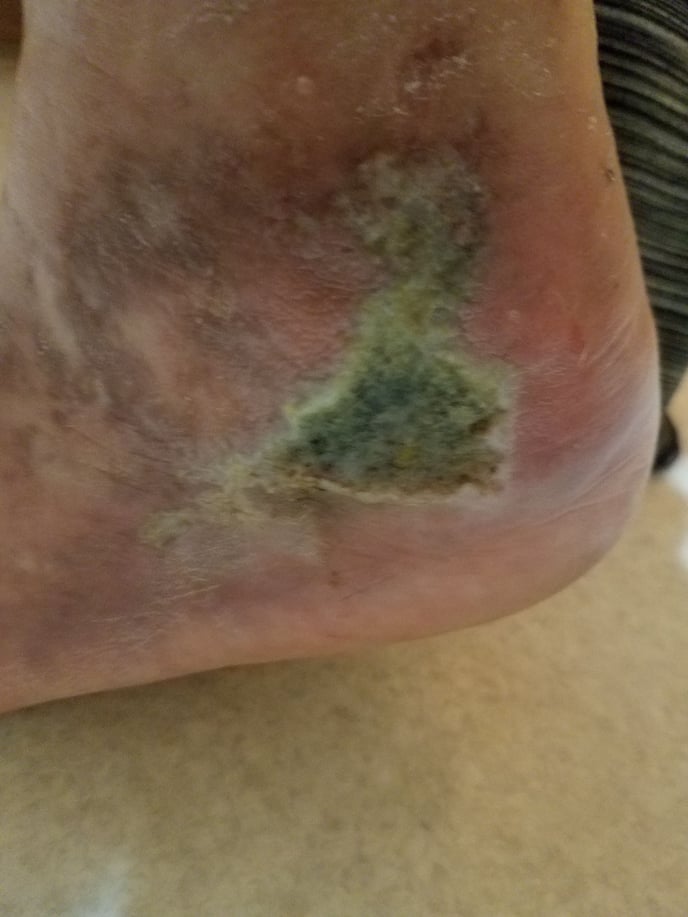 Image 2 - Right Ankle
Ulcer prior to taking ProT GOLD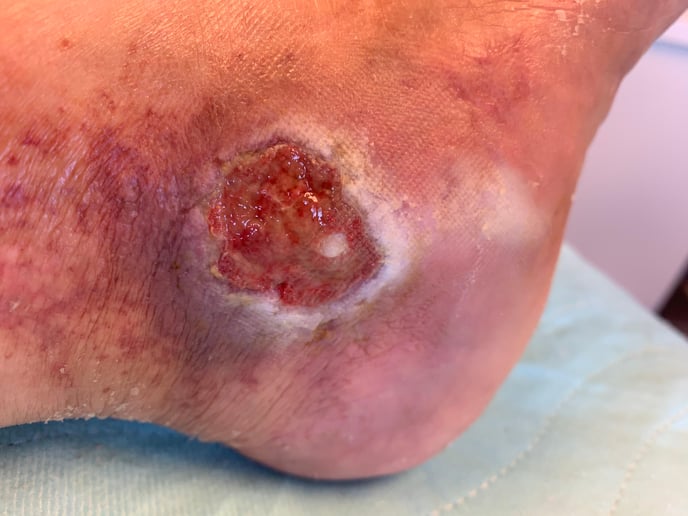 Image 3 - Left Ankle
Ulcer prior to taking ProT GOLD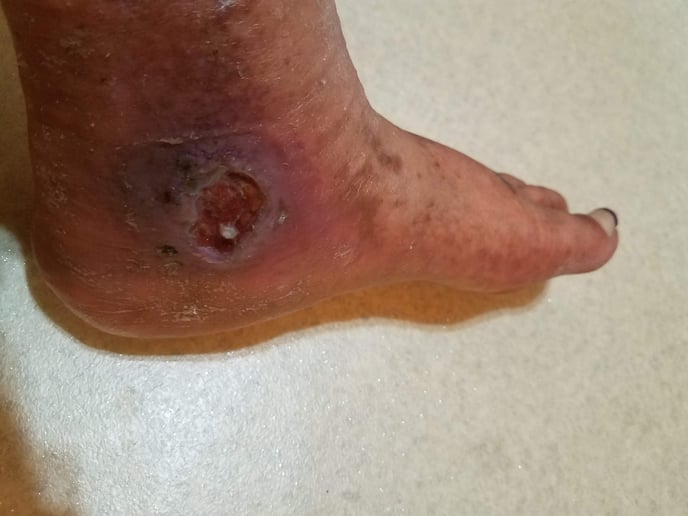 Image 4 - Right Ankle
After 1 week of taking ProT GOLD, there is a noticeable improvement in the wound area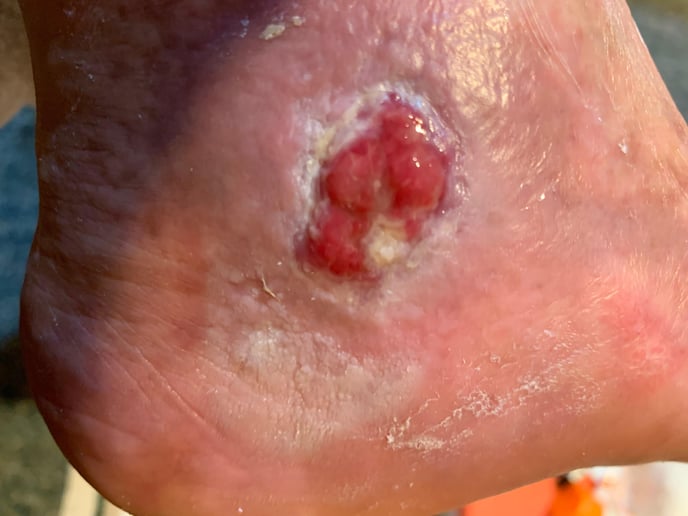 Image 5 - Left Ankle
After 4 weeks of taking ProT GOLD, the wound has significantly decreased.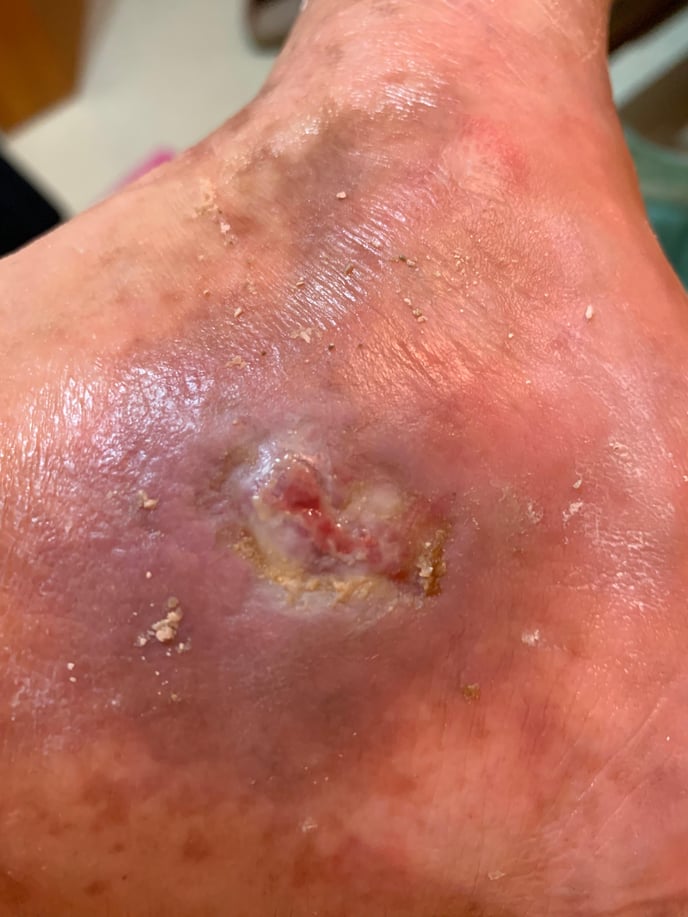 Image 6 - Left Ankle
After 6 weeks of taking ProT GOLD, the wound is nearly closed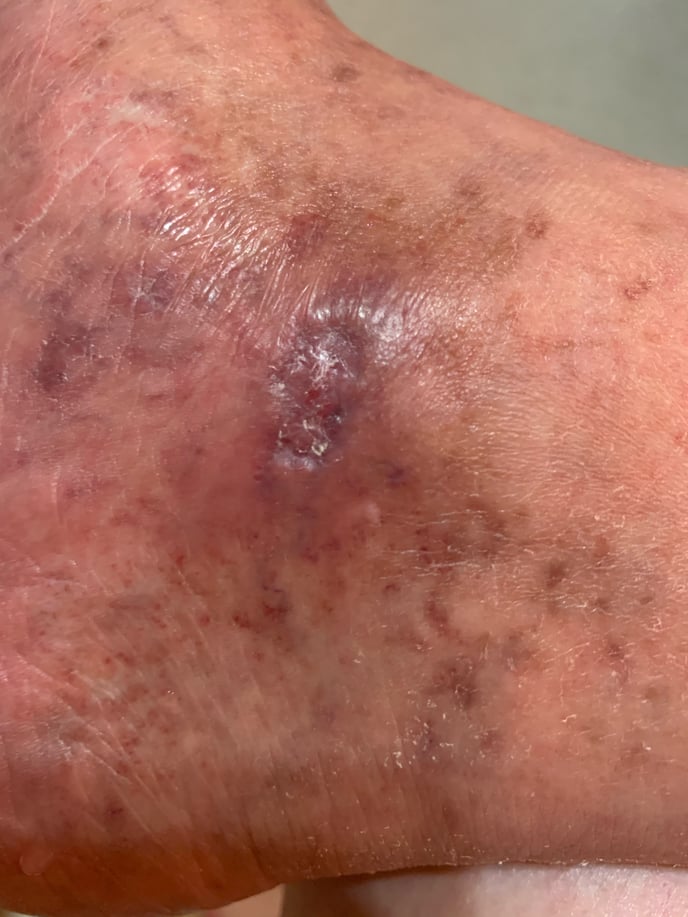 Image 7 - Left Ankle
After 8 weeks of taking ProT GOLD